Welcome To Align For Life !

Our mission at Align for Life is to align the way you Eat, Move & Think
towards optimal health and well-being. We believe that chiropractic care is
key to a healthy lifestyle.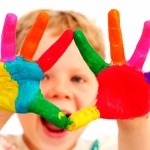 Growing kids need preventative care during formative years of rapid growth and development. Improve sleep & digestion, reduce ear infections, improve immune system, help with allergies, asthma, "growing pains," tumbles and sports activities, enhance athletic performance, and more.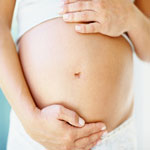 The healthier you are, the healthier your baby is going to be. Proper alignment and nervous system function is essential, especially during pregnancy. Chiropractic care is necessary, beneficial and safe for both mom and baby and often times reduces nausea, back and joint pain, labor and delivery time and the risk of cesarean section.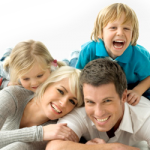 Improve nervous system function, decrease blood pressure, increase vitality and quality of life, relieve back and joint pain, improve sleep disorders, relieve migraines and headaches, relieve tension and stress.
Dr. Anthony Evans is a leading North American Chiropractic Doctor. He believes that education is key to empowering individuals to take an active role in their own health and well-being. Dr. Evans has been studying human wellness and prevention for over 15 years. He holds a Bachelor of Biology degree from Pittsburg State University and received his Doctor of Chiropractic from Cleveland Chiropractic College.
A frequent lecturer and certified wellness instructor, Dr. Evans is also an active member of the International Chiropractic Association, International Chiropractic Pediatrics Association, Chiropractic Biophysics, and many local and state organizations.
His preventative, holistic approach is unique in the field and his passion is to inspire his patients and others to achieve their best life.
---
An Ounce of Prevention is Worth a Pound of Cure
We are hard on our bodies. Adults and kids spend more time than ever sitting (at desks at work, home and school), bent over digital devices, driving in cars, traveling in cramped planes.Not to mention time spent playing sports, acting like weekend warriors and even babies learning to walk. All of these normal behaviors of modern life lead to subluxations (fancy word meaning "your spine is out of alignment"!).
This puts stress on your nervous system (which controls ALL the functions of your body) and over time can create serious health issues. We "align" your spine to allow your body to heal itself and function in the way it is intended. Chiropractic care is as essential as regular dental care.
Regular dental visits are a "given" and yet we often only seek chiropractic care for an acute incident of pain. Maintaining balance in the nervous system (which controls all functions of the body) is good practice for wellness not just the treatment of pain, dysfunction or disease. See more about chiropractic care in our FAQ section below. Or give us a call and schedule an introductory visit!
We Love
Empowering our patients to create healthier lifestyles for themselves and their families.
Our Approach
We believe in wellness. We provide affordable chiropractic care and practical advice on nutrition and wellness to align the way our patients Eat, Move & Think.
Our Model
Maintaining your health should not be limited or governed by an insurance company or financial situation. Our practice model allows families convenient access to quality chiropractic care at very affordable rates.
Wellness Packages
Healthy & Fit 2 Membership
$69 / per month
2 visits per month
Complete office visit
Adjustment, Therapies Included
Month to Month
No Contract
Healthy & Fit 4 Membership
$97 / per month
4 visits per month
Complete office visit
Adjustment, Therapies Included
Month to Month
No Contract
Healthy & Fit Kids Membership
$50/ per month
Up to 4 visits per month
Complete office visit
Adjustment, Therapies Included
Month to Month
No Contract
FAQ'S
Why do I need a chiropractor?
Everyone needs a chiropractor! Chiropractic is safe, gentle and effective. Chiropractic is the fastest growing drugless healing profession in the world, serving over 2,000,000 people every day. In order to have the best possible posture (and health), your spine has to be in the best possible condition. Activities as simple as sleeping, standing or walking abnormally; to more obvious traumas like emotional stress, work or auto injuries, recreational injuries and even the birthing process itself can result in spinal imbalance. This imbalance (or subluxation as you've already learned earlier on this website!) impacts your nervous system which controls and coordinates all the functions of your body. If you interfere with the signals traveling over nerves, parts of your body will not get the proper nerve messages and will not be able to function at 100% of their innate abilities. In other words, some part of your body will not be working properly. The Doctor of Chiropractic locates the subluxations, and reduces or corrects them using a series of chiropractic adjustments specifically designed to correct the vertebral subluxations in your spine. Chiropractors are the only professionals who undergo years of training to be experts at correcting subluxations, so don't let your husband pop your back (unless of course he is a chiropractor)!
Watch this video on posture to see why you may need a chiropractor
Why do my kids need a chiropractor?
Well, first, have you seen those videos online of kids running into sliding glass doors or flipping their motorized 3-wheelers? So, that should be enough of a reason! But, more than that, chiropractic adjusting procedures are adapted for the child's spine. Many standard childhood health complaints (ear infections, sleep issues, colic, etc.) can be traced back to nerve interference somewhere in the spine. Having the spine checked throughout childhood could prevent health problems that emerge in adulthood. Parents often choose chiropractic care for their children because it's safe and non-invasive.
Chiropractors have been providing safe and effective care for children for more than 100 years. Without efficacy, parents would have long ceased to seek out a doctor of chiropractic for their children. A recent survey showed that the most common conditions for which children visit a chiropractor are: earaches, neck pain, headache, upper respiratory infection, low back pain, allergies, asthma, and thoracic pain. Other reasons are ADD and ADHD, colic, torticollis, insomnia, and growing pains.
Align for Life specializes in chiropractic care for children. Dr. Evans is a member of the International Chiropractic Pediatrics Association and nearly half of all Align for Life patients are kids!
What this video if you need a reason to bring your kids to a chiropractor!
Is it OK to see a Chiropractor if I'm pregnant?
Pregnant women frequently get amazing results from chiropractic care. Chiropractors are trained in special techniques for adjusting pregnant women. Because of the inability to take medication for pain, the natural approaches of chiropractic are the logical choice for pregnant women. More and more obstetricians are recommending chiropractors due to the effectiveness of spinal adjustments for pain relief. Also, techniques designed to naturally turn a Breech baby are safe and effective. And, women under chiropractic care have a significantly faster delivery than those who are not.
What is Chiropractic?
Chiropractic is a conservative and natural healing art and science that concentrates on keeping people well. While chiropractic is an American science over 100 years old, its wellness practices have stood the test of time-dating back to spinal adjustments first used by Hippocrates, the Father of Healing, in the 4th Century. Doctors of Chiropractic attempt to get to the root cause of a health problem rather than just treat the symptoms. They seek to maximize the natural strengths of the body and its capacity to heal itself without the use of drugs or surgery. The primary focus of chiropractic is the detection, reduction and correction of spinal misalignments and nervous system dysfunction.
Chiropractic stresses the idea that the cause of many disease processes begins with the body's inability to adapt to its environment. It looks to address these diseases not by the use of drugs and chemicals, but by locating and adjusting a musculoskeletal area of the body which is functioning improperly.
Watch this video to learn even more about chiropractic
Can I Be Too Old For A Chiropractic Adjustment?
More and more people are consulting chiropractic doctors, especially in their later years. With growing concerns about over-medication and the side effects of combining various prescription drugs, safe, natural chiropractic care is growing in popularity.
Restoring better spinal function can help improve mobility, vitality, endurance and appetite. Many patients report improvement with arthritic symptoms and other chronic ailments often associated with the aging process. The adjusting technique used will be modified for maximum comfort and results. As we get older and wiser, the simplicity and effectiveness of chiropractic care becomes more and more obvious. Regardless of your age, chiropractic care can help improve mobility and maintain vitality.
What causes that popping sound during an adjustment?
Actually, adjustments do not always produce a sound. Often, however, adjustments do create the sound of a spinal "release," or "popping" sound. The sound is caused by gas rushing in to fill the partial vacuum created when the joints are slightly separated. This sound is painless and totally harmless.
Can I adjust myself?
Are you kidding me?! No. Since a chiropractic adjustment is a specific force, applied in a specific direction to a specific joint, it is virtually impossible to adjust yourself correctly and accurately. It is possible to turn or bend or twist in certain ways to create a "popping" sound that sometimes accompanies a chiropractic adjustment. Unfortunately, this type of joint manipulation is usually counterproductive, often making an already unstable spine even more unstable, and can sometimes be dangerous. Adjusting the spine is not for amateurs!
Does Align for Life accept my insurance?
No. And actually you shouldn't want us to. Insurance rates and deductibles continue to climb and many insurance policies do not cover basic preventative care. We have created a model that in the vast majority of cases is more affordable than what you would pay if you were using insurance. Our goal has always been to make the highest quality of care available to everyone. However, if you have a Health Spending Account (HSA) or Flex Spending Account (FSA), you can certainly use that toward your visits.
Products We Believe In
We are constantly asked to try new products. While there are many options on the market these days for nutritional support, these are the best and most affordable products that we recommend to our patients (and use ourselves!).
Location
Align For Life
5428 W 86th Ter.
Prairie Village KS 66207
—
Contact Us
Complete Form Below